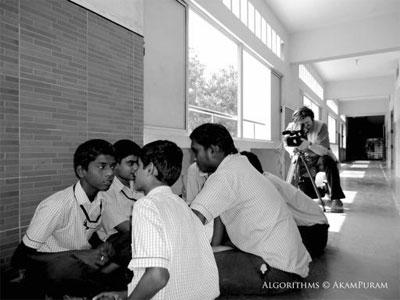 Algorithms | India | 2012 | B&W | 96 mins
English, Hindi, Tamil, Odiya with English subtitles
Dir: Ian McDonald | Prod: Geetha J
In India, a group of boys dream of becoming Chess Masters, driven by a man with a vision. But this is no ordinary chess and these are no ordinary players. Algorithms is a documentary on the thriving but little known world of Blind Chess in India.
A deal is being struck for 20 buy-one-get-one-free tickets for ECF members – please watch this website for details …
Download a PDF of screenings and details here