Jupiter Asset Management | Tradewise 64 | Capital Developments Waterloo Ltd
---
Jupiter Asset Management
www.jupiteram.com/en-GB/Individual-investors



Jupiter Asset Management sponsor the England Open Team
Jupiter is an established fund management group that seeks to add value for their clients through the delivery of outperformance over the medium to long term. Their origins go back to 1985 as a specialist investment boutique founded in London. Since then they have expanded beyond the UK as retail and institutional investors have been attracted to their active approach to asset management.
Support from Jupiter enabled the England team to engage a world renowned opening analyst and also to arrive a day early in Baku to prepare. The team achieved one of their best results at the Olympiad, defeating the defending champions China and the hosts Azerbaijan.
Tradewise 64
https://www.tradewise64.com/


Tradewise64 sponsors the English Chess Federation
Tradewise Insurance have kindly provided additional prizes to support players on the Grand Prix tournament circuit. New prizes are introduced for most improved players via the grading system – this will appeal to the keen club player who scores 11/12 for his club in a season, or those turning out for county matches. The ECF/Tradewise Grand Prix runs each year from 1st July to 30th June.
***
Motor insurance for chess players inclusive of laptop cover … support chess with your £££s
A 'must read' chess news and information service
Specialist Insurance solutions
Our parent company Tradewise Insurance is the sponsor of the Gibraltar Chess Congress, which features the biggest names in the chess world. We love chess – find out more about us here …
Capital Developments Waterloo Ltd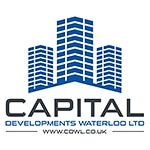 CDWL sponsors the British Chess Championships
CDWL are the title sponsor of the 2017 British Chess Championships in Llandudno, Wales in 2017. The competition will run from the 28th July to the 6th August. Thanks to the support of Capital Developments Waterloo Ltd, there will be a first prize of £10,000 and most of the country's leading Grandmasters are expected to play … [more]
---
Are you interested in sponsoring the English Chess Federation? In the first instance contact Malcolm Pein via director.international@englishchess.org.uk