ECF Academy members have attended numerous domestic and foreign tournaments between January and April this year. Excellent results achieved include the Under 11 and Under 16 titles at the North of England Junior Championship and the U14 title at the Midland Open Championship. An Under 12 member was Ladies Champion at the West of England Adult Championship and another was runner-up in the Under 14 section of the Maidenhead Junior Congress.
Other events attended by Academy members included the Wiltshire and West of England Junior Championship, the Kidlington Chess Congress and league tournaments in Manchester, Bury and Sussex. Members also participated in both junior and adult divisions of the Four Nations Chess League (4NCL) and the National Chess Junior Squad (NCJS) closed tournaments at Yateley and Daventry, where one member attained joint best female score in the Under 12 section. The 4NCL events are FIDE rated, while the NCJS tournaments were by invitation only.
Especially impressive have been members' achievements on the international stage. One member attended the Prague Open B Tournament in January and scooped up the Under 14 grading prize. Two others also went to the Czech Republic in March with the NCJS team to a major junior tournament in Frydek-Mistek, which had participants from 11 countries. Then in April another Academy member represented England in the Under 13 Girls section at the World Schools Championship in Albania, attended by 40 national chess federations.
— Mimi Khan
Niamh Bridgeman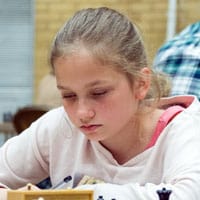 Prague Open B (winner of the U1400 grading prize), January 2018; Northern Junior Championship Under 16 – winner, Newcastle, February 2018; National Chess Junior Squad Closed Championship Under 12 (equal best female score), Daventry, April 2018
Edward Gray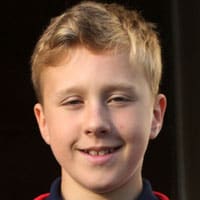 National Chess Junior Squad Closed Championship, Yateley, January 2018; Sir Patrick Moore Tournament Sussex vs Ireland, Crawley, February 2018; National Chess Squad Trip to Czech Republic Under 15 in March/April 2018; Mid-Sussex Chess League, Woodpushers Division 3; National Schools Chess Championships Under 19s, Brighton College Team
Georgia Headlong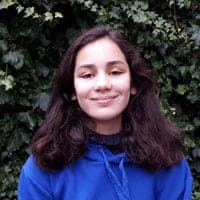 West of England Championship (Adult) – West of England Ladies Champion at aged 12 & top scoring female of the championship, April 2018; Represented England at the World Schools Chess Championship in the Under 13 Girls category in Albania. April 2018
Hugo Rayner

National Chess Junior Squad Closed Championship Under 14, Yateley, January 2018; Kidlington Chess Congress, February 2018; Wiltshire & West of England Junior Championship Under 12, February 2018; 4NCL Division 4, (Oxford) Rounds 7-8; National Chess Junior Squad Trip to Czech Republic Under 15 in March/April 2018; National Chess Junior Squad Closed Championship Under 14, Daventry, April 2018; Maidenhead Junior Chess Congress Under 14 (2nd place); J4NCL Division 1 weekend (2nd place)
Abigail Weersing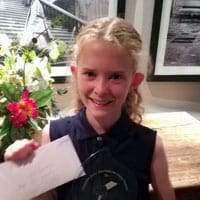 Junior 4NCL – team won 2nd place in the first division, January 2018; National Chess Junior Squad Closed Championships Under 12, Yateley, January 2018; Wiltshire & West of England Junior Championships U12, February 2018; Midland Championships Under 14 (winner); National Chess Junior Squad Closed Championship Under 12, Daventry, April 2018
Sarah Weersing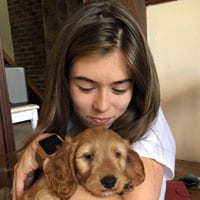 Junior 4NCL – team won 2nd place in the first division, January 2018; Midland Championships Under 18; National Chess Junior Squad Closed Championship Under 16, Daventry, April 2018; Bury League Chess Team Division 3, Linton Lemurs (won the league) & Bury League, Roger Goldsmith Cup Team
Ethan Gardiner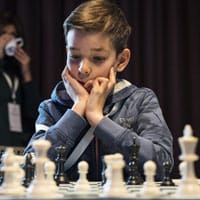 Junior 4NCL Division 2 (Manchester 1), January 2018; Northern Junior Championships, Under 11 (winner), February 2018; Junior 4NCL Division 2 (Manchester A); 3Cs Club in the Manchester League (adult section); 4 NCL League