European Youth Chess Championships
Mamaia, Romania – 4-15 September 2017
Organiser – Romanian Chess Federation Website – https://ecuyouth2017.ro/
Facebook — https://www.facebook.com/ ecuyouth2017
Shlok Verma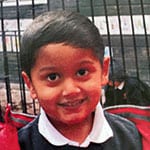 Shlok is the current Grand Prix winner for his age, and has won several national chess championships in the Under 8 through to the Under 12 age categories. He won a medal for England in the European Schools Championships, and is keen to extend his winning streak to European Youth section. Shlok is an avid reader, loves playing the piano and has won many medals in football and tennis. He would like to thank GM Chris Ward and GM John Emms for guiding him in his chess journey. He would also like to thanks his school and head teacher Mr Turvey for his continued success.
Charlie Metcalfe

Alexander Golding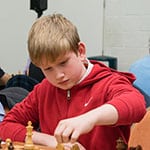 Alex is 13 years old and has represented England in international tournaments since 2013. He plays for Surrey at county level and for Guildford in the 4NCL. His local chess clubs are Ashtead, the Coulsdon Chess Fellowship and Sandhurst. Alex thanks all those who have supported him in his chess including Roger Emerson, GM Glenn Flear and GM Nick Pert. He attends the Royal Grammar School, Guildford.
Shyam Modi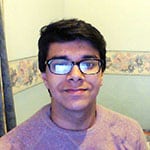 Shyam started playing chess when he was five years old and joined a local chess club, and as he developed he began entering more competitions and subsequently secured a place in the National Junior Chess Squad in November 2014. Since then he has played in several international tournaments. He attends Loughborough Grammar School and would like to thank everyone who have helped in his chess. He also very much enjoys football and snooker.
Ravi Haria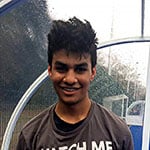 I have played competitive chess since I was 8, in Open and Junior international events in the UK and abroad. My achievements include winning a Bronze Medal in Delhi (2007), and a medal for 6th place in the U12 section at the World Youth Chess Championship, Brazil, 2011. I have won Junior British Championship titles at Under-8 (joint), Under-9 and Under-13. I came joint 3rd in the British Championship in 2014, also winning the Under 18 British Championship title.
I have now completed my International Master norm requirements and am currently working towards my Grand Master norms. I would like to offer encouragement to aspiring juniors and to thank the chess community for much-appreciated support and encouragement.
Akito Oyama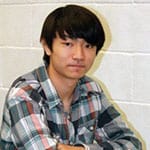 Akito was born in the USA in 1999. He moved to Cambridge in 2004 and started playing chess at Cambridge Junior Chess and Go Club in 2007. Akito is currently playing chess in Cambridge City Chess Club. He is looking forward to playing chess with strong players from other countries.
Savin Dias
I am delighted to be participating in this tournament and would like to thank all of those who have made it possible for me, in particular my school Haberdashers' Aske's.
Kishan Modi
Lavanya Maladkar

Kian Shah
Elliot Cocks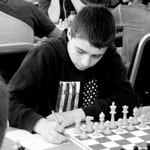 At the age of 10, I started playing chess at my junior school chess club and Trevor Dickerson encouraged me to participate in my first tournament. I then joined and continue to play for Chelmsford, Writtle, Essex and the Anglian Avengers 4NCL team. I hold the British U16 title and will be proud to represent my country in Romania at the European Youth Chess Championships 2017. I would like to thank everyone at Essex Chess, the David Wood Memorial Trust and my family for their continual support and encouragement.
Shreyas Royal
Coaches – Charlie Storey, Meri Grigoryan and Dagne Ciuksyte