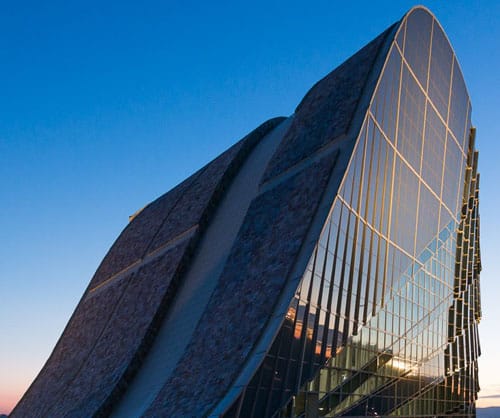 … Santiago de Compostela, Spain from 3rd to the 16th November 2018
General information – info@wccc2018.com
Official website – here
Meet the Team
Head of Delegation – Nasarullah Sheikh

Niamh Bridgeman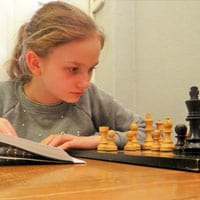 Niamh started playing chess just after her 8th birthday, whilst living near Adelaide, South Australia. In 2015 she was 3rd in the Under 10 Girls Championship at the Australian Junior Championship. After living in Australia for 5 years, Niamh returned to the UK in 2015. She has since won the Under 10 Girls British Championship in 2016. In 2018 Niamh won the North of England Junior title, and picked up some excellent experience and rating points playing in the Prague Open. She was also on the England Under 12 Stokes team which was just pipped by the Netherlands at the Glorney Cup competition in July. Niamh won the team's best performance medal with an undefeated 4.5 out of 5. She would like to thank FM Glenn House and all those at Morecambe Chess Club for continuing to help develop Niamh's chess
Abigail Weersing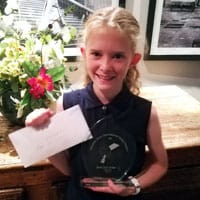 My name is Abigail, I am 12 and I starting Year 8 at County High in Saffron Walden. I've worked hard at my chess for the past few years, and I'm honoured by the opportunity to test myself against the world's top girls. I would like to thank the Essex Junior Chess Association, the David Wood Memorial Trust, and the British Women's Chess Association for their financial support related to the World Cadets Chess Championship. I'd also like to thank my family, the ECF Academy, and my coach, Tom Villiers, for all their guidance and support over the past several years. I am very much looking forward to representing England in this tournament!
Jacob Yoon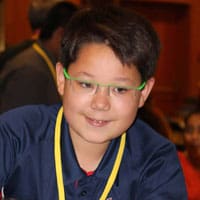 I am really excited to be representing England at the World Cadets Chess Championships. I would like to thank my coach and City of London School for supporting me with my chess ambitions. Also, my parents for supporting me and taking me to all of the competitions I go to.
Giulio Sahinoz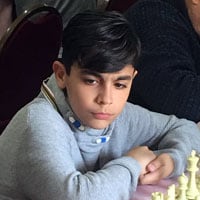 Anum Sheikh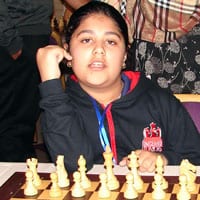 Anum is looking forward to playing for England in World Cadets at the end of this year. This is the fifth time she has played under the English flag, and the second time at the World Cadets. Anum wants to thank her family for their continuous support.
George Clarkson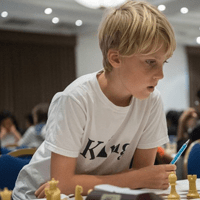 I am proud to be part of England juniors team and I am really excited about this tournament: to the challenging games ahead, to the intensive coaching, and to being in a beautiful part of Spain. I've played internationally before and its really tough maintaining your level against the world's best day after day – but I hope I'm better prepared than ever and I really want to display my best chess in this tournament. I'd like to thank everyone who's helped me along the way, particularly to Adam Hunt an Glenn Flear for coaching me over the last year, as well as Arnold House School for supporting me and allowing me take two weeks out of school to grab this amazing opportunity.
Keerthana Easwar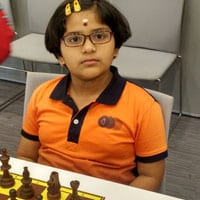 Adam Hussain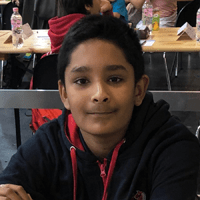 Nishchal Thatte
Julia Volovich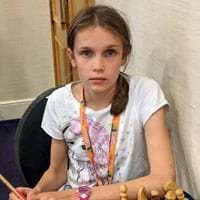 It is a great honour to be invited to play in World Cadets Chess Championship 2018. I would like to thank all the people whom I had a chance to meet and discuss my games including Jovanka Houska, David Howell, Harriet Hunt and Tim Kett. I would like to especially thank Peter Wells for his coaching, support and making my chess journey even more exciting!
James Merriman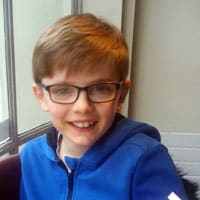 I started playing chess when I was five years old with my dad. I play at my school St James RC,Orpington Chess Club and Kent Juniors. My best achivements in chess were winning the British Chess Championships U9, the English Youth Grand Prix U10 and the West of England U12. Thanks to Chris Ward, my coach, and my dad John for teaching me chess when I was younger. My other interests include playing football for Bromley FC and supporting Liverpool FC.
Jessica Mellor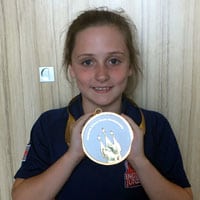 Jess is 10 and is looking forward to playing in the U12 girls' section at the Junior world cadets. Since winning the gold medal at the European Schools Chess Championships in Krakow in June, Jess has been working hard with her coach FM Adam Taylor to improve specific areas of her game. World Cadets is a big step up, but she is keen to play tougher opponents and to challenge herself.
Jess joined the ECF academy in January this year which she loves attending and has made lots of new friends. A special thanks to Traci Whitfield for offering her this opportunity and to be able to represent England at international tournaments: Jess is highly patriotic for a child and she can't wait to play for England again. Also, huge thanks to GM Nick Pert and WFM Sarah Longson who have supported Jess over the last 2 years and have been instrumental in her progress and success to date.
When not playing chess, you will find Jess in the swimming pool, training with her club or on the netball court. She loves sport, nearly as much as she loves chess!
Shreyas Royal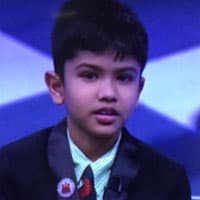 Roxolana Chaban