The National Schools Under 11 Chess Championships 2016 sponsored by Heathside Preparatory School
ECF National Schools Under 11 – North West Regional Final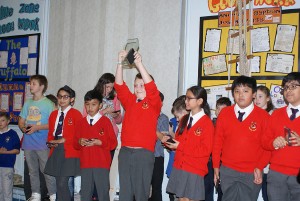 Congratulations to Sacred Heart School, Liverpool on winning the North West Regional Final. Twelve teams participated in the event at Sunninghill Primary School, Bolton Saturday 28th November 2015, and Sacred Heart were narrow winners over Ladymount Primary School, Wirral. Both teams will be invited to play in the national finals next July at Uppingham School. Pictured are the children from Sacred Heart School.
---
ECF National Schools Under 11 – Monmouth School – Sunday 22nd November 2015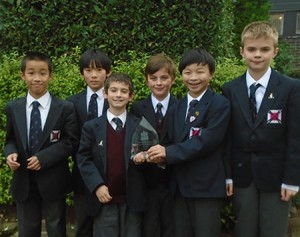 Children from Exeter School overcame a strong field to win the South West Regional Final and become ECF South West Regional Champions. They also qualified for the National Finals that will take place at Uppingham School next July. The hosts, Grange School, also qualified.
The ECF Schools Championship is sponsored by Winchester College, St Catherine's, Bramley and Heathside Schools London. The ECF is grateful for their continuing support. We also recognise the support of schools that host our Regional Finals.
---
Contact: Julian Clissold Email: manager.primarynorth@englishchess.org.uk
Regional Finals, Venues & Provisional Dates
North East Champions, RGS Newcastle, Saturday 28th November 2015
North West Champions, Sunninghill School, Bolton [NOW FULL – ENTRIES CLOSED] Saturday 28th November 2015
South Midlands Champions, Magdalen College School, Oxford [NOW FULL – ENTRIES CLOSED] Sunday 6th December 2015
London and Home Counties Champions, Heathside School, London, Sunday 6th March 2016
London & Home Counties Champions, Twickenham Prep. School, Saturday 27th February 2016
London and Home Counties Champions, The Hall School, Sunday 29th November 2015
North Midlands Champions, St Edwards School, Leek, Saturday 7th November 2015
South West Champions, The Grange School, Monmouth [NOW FULL – ENTRIES CLOSED] Sunday 22nd November 2015
South East Champions, Lisle Marsden School, Grimsby, Saturday 14th November 2015