This free event is being held between 12.00 -5.00pm on Saturday 24 September, and the star turn is International Master, Chris Beaumont, who is based in Bristol. It is being sponsored by ECF as part of a series of events across the country and, in this case, is being organised in collaboration with Stroud Chess Club.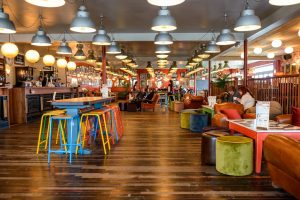 The event is taking place at The Curio Lounge, 9-11 Kings Street, Stroud GL5 3BX
Chris will be performing a simultaneous display throughout the afternoon in which he will play all-comers. As games finish, the board will become available for a new opponent. Prizes will be awarded to anyone who manages to beat the Master, and for the game that Chris judges to be best of the afternoon.
This very informal event is aimed at the general public and all standards of player: beginner, experienced occasional player, club players, and budding masters! Equipment will be available for anyone who fancies a game and members of Stroud CC and Mark Jordan (ECF Publicity Manager) will be there to offer advice and information.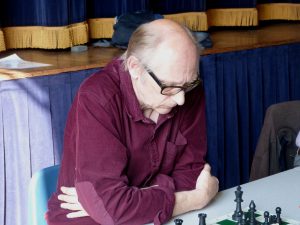 CHRIS BEAUMONT received his International Master title in 1996. He has won numerous prizes in tournaments, and recently came 1st in the Cotswold Congress ahead of Grandmaster Keith Arkell, who he defeated along the way. A distinguished chess coach, he has trained and accompanied England Junior squads to important events on a number of occasions, and he is well known for his blindfold displays in which he takes on up to 5 opponents simultaneously.
— from Mark Jordan Email: manager.publicity@engishchess.org.uk