England won three world titles in the World Senior Chess Teams Championships yesterday in Acqui Terme, Italy. England's men won both the World Over 50 Championship and the World Over 65 Championship, the latter with a round to spare. England Women won the Women's World Over 50 Championship, making it a triple success. England didn't have a team in the Women's World Over 65 Championship, so it was a clean sweep from our three top teams.
England's over 50 team was superbly led by two of England's greatest ever players, Michael Adams and Nigel Short. Michael Adams, who made his debut in seniors chess, established a record as the highest-rated player to have ever played at this level.
England's over 65 team was equally well-led by former British champions John Nunn and Paul Littlewood, with John Nunn making his over 65 debut and scoring an impressive 6½ out of 7 on top board.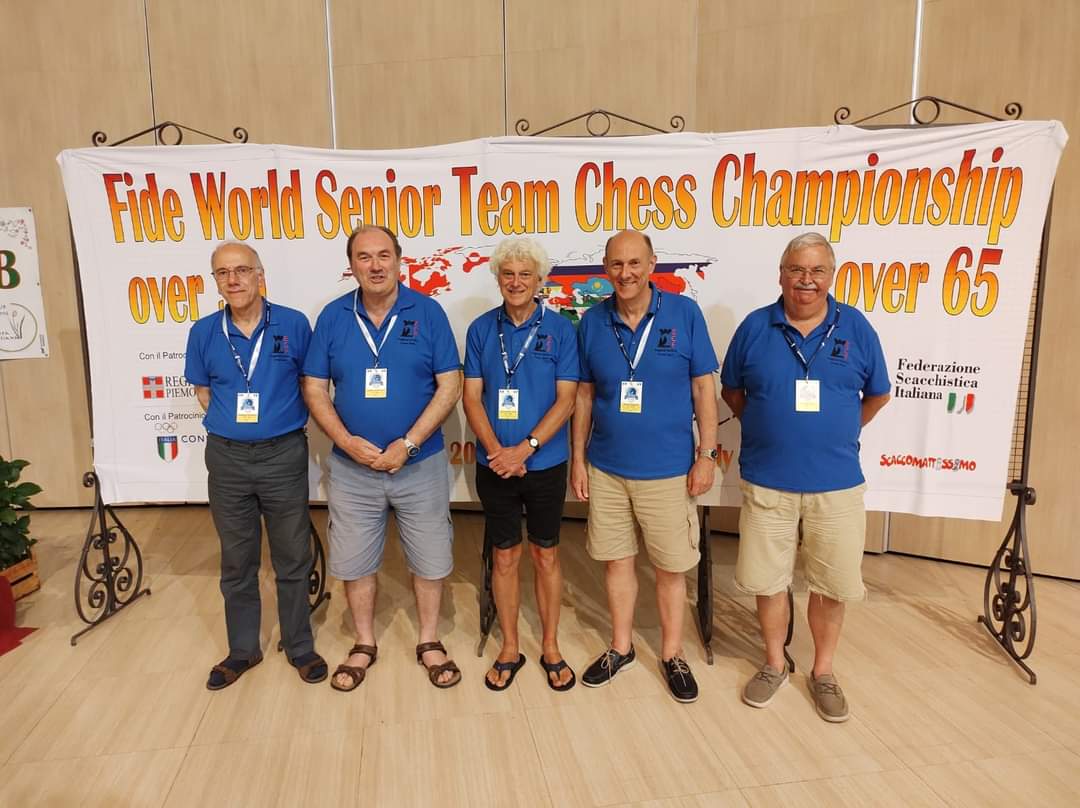 England's Women's team was headed up by WGM Sheila Jackson and achieved some notable successes in the Open competition against Norway and Poland in particular. It is also worth noting that England are the first nation to have won both age groups simultaneously.
Thanks are due to the following for their generous support towards this event – the English Chess Federation, The Chess Trust, the Friends of Chess and numerous individuals, including many of the players, with specific thanks to Nigel Povah, Stewart Reuben, Nigel White, Natasha Regan and Chris Gant for their generous donations. A big 'thank you' to them all, as none of this would've been possible without their support.
Read what Leonard Barden has to say about the team's current success – https://www.ft.com/content/76aa134b-231d-4ccc-9a3e-9d043d4bfc75