The calendar is now sortable by category and by tag, both at the top of the calendar. You can use the button at the foot of the calendar to add this calendar to your own (Google, Apple, Timely etc). The print button at the top will print the page you're on. Clicking on the main calendar bar (top left) allows you to choose a date to jump to. PLEASE NOTE – where an event is marked as 'ALL DAY' it may be best to check with the organisers in case they have not submitted a start and/or end time to us …
To submit your event to the ECF calendar – click here. This will also enable you to submit your event to the International Rating Office for registration with FIDE if it is FIDE-rated or has a FIDE-rated section(s) | For a PDF of the ECF Event Calendar (updated every 4-6 weeks) – click here (PDF updated March 2019)
Official FIDE events … http://www.fide.com/calendar … and the rest – worldwide chess events from the FIDE website – http://www.fide.com/calendar/tournaments.html
To submit your FIDE-rated event to the FIDE Events Calendar, click this link – https://www.fide.com/calendar/tournaments.html?view=calendar&task=uregister
A new badge system has been introduced whenever possible from 26/3/18 onwards. An amber wheelchair (below) means that the venue has at least some disability-friendly aspects, whereas a green wheelchair (also below) means it's particularly so. In all cases, but especially where no badge is evident, PLEASE contact the organisers for more details …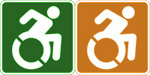 The links to external websites within the calendar are being provided as a convenience and for informational purposes only; they do not constitute an endorsement or an approval by the ECF of any of the products and services available or opinions expressed on or accuracy of these other websites …
May
12
Sun
2019
12th May Chess Event 2019

@ The Bridge Club 40 London Road Royal Tunbridge Wells Kent
May 12 @ 9:30 am – 5:00 pm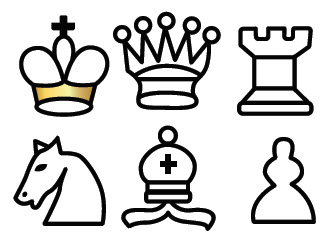 Contact: Karen Shilstone Email: thaotraining@yahoo.co.uk [MAP]
This is an event to promote chess/bridge in schools and communities. We aim to show the growth and development benefits for children if included in their national curriculum (as we do physical education and music).
All players have been registered and invitation now is closed but we welcome chess enthusiasts to observe and give moral support.
Jun
9
Sun
2019
UKI Girls and Boys Chess Championships 2019

@ Sandown Racecourse, Portsmouth Road, Esher
Jun 9 @ 10:00 am – 4:00 pm
Contact: Marie Gledhill Email: juniorchessmasters@hotmail.com [MAP]
This will be an individual competition as well as a school team competition; the competition is open to all children in the United Kingdom and Ireland, you can enter both as part of a school team and as an individual. Girls and Boys sections will be separate — U7, U8, U9, U10, U11, U12, U14, U18 | Entry form


Sep
15
Sun
2019
ECF Secondary School Chess Tournament

@ Eton College, Windsor SL4 6DW
Sep 15 @ 10:30 am – 5:00 pm
Contact: Neill Cooper Email: nsc@cplusc.co.uk Web: https://www.englishchess.org.uk/Juniors/ssrs/ [MAP]
Teams will consist of 6 players in school years 7 to 13. Schools can enter one or two teams. Squads can have up to 8 players with 6 playing in any match.
5 round Swiss rapidplay tournament. Digital chess clocks: all moves in 20 minutes + 5 sec/move. Play will be in the spacious school hall; team rooms will be shared and in the maths department | Flier