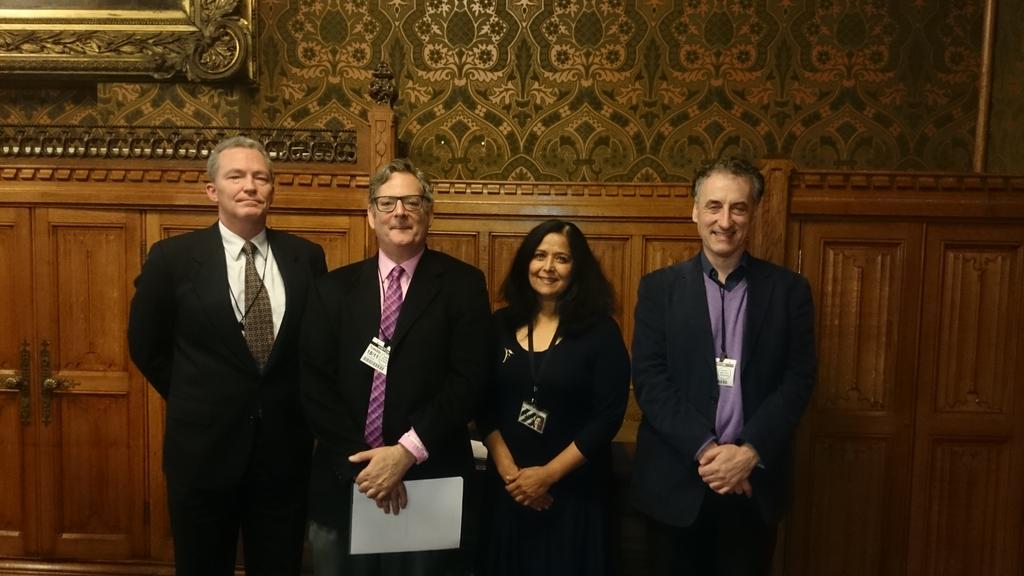 It was an historic day for Chess in this country as the first working meeting of the All Party Parliamentary Group on Chess, which is supported by the educational charity Chess in Schools and Communities (CSC), was held at Westminster on Tuesday 18th November 2014.
The meeting was chaired by Yasmin Qureshi MP (Bolton South East) and heard a presentation given by English Chess Federation President Dominic Lawson and Chief Executive Phil Ehr, which was then followed by a question and answer session.
High on the agenda was the current state of Chess in the UK and, importantly, how we have been funding chess since the 1970's. Members of Parliament then went on to review how chess funding and development differed across Europe and Asia, as well as both North and South America.
Members of Parliament also considered different perspectives on the future of chess education in the UK. The development of chess as sport was debated, including chess played as a recreational pastime, and its benefits for well-being.
Also on the agenda were potential courses of action for two recent parliamentary questions regarding government recognition and support of chess in this country. This included a proposal for meetings at ministerial level with the Department for Culture, Media & Sport.