13th August 1935 to 17th July 2020 | ECF Grade 171, FIDE Rating 1943, Rapidplay Rating 2054
Julian was born in Doncaster. He was an active player for many years. Indeed, I first met him when he was a 6th former at Haberdashers Askes in Hampstead (now Elstree) and I was a 2nd former at their great chess rivals, William Ellis. Chess should be justly proud of its lack of age snobbery.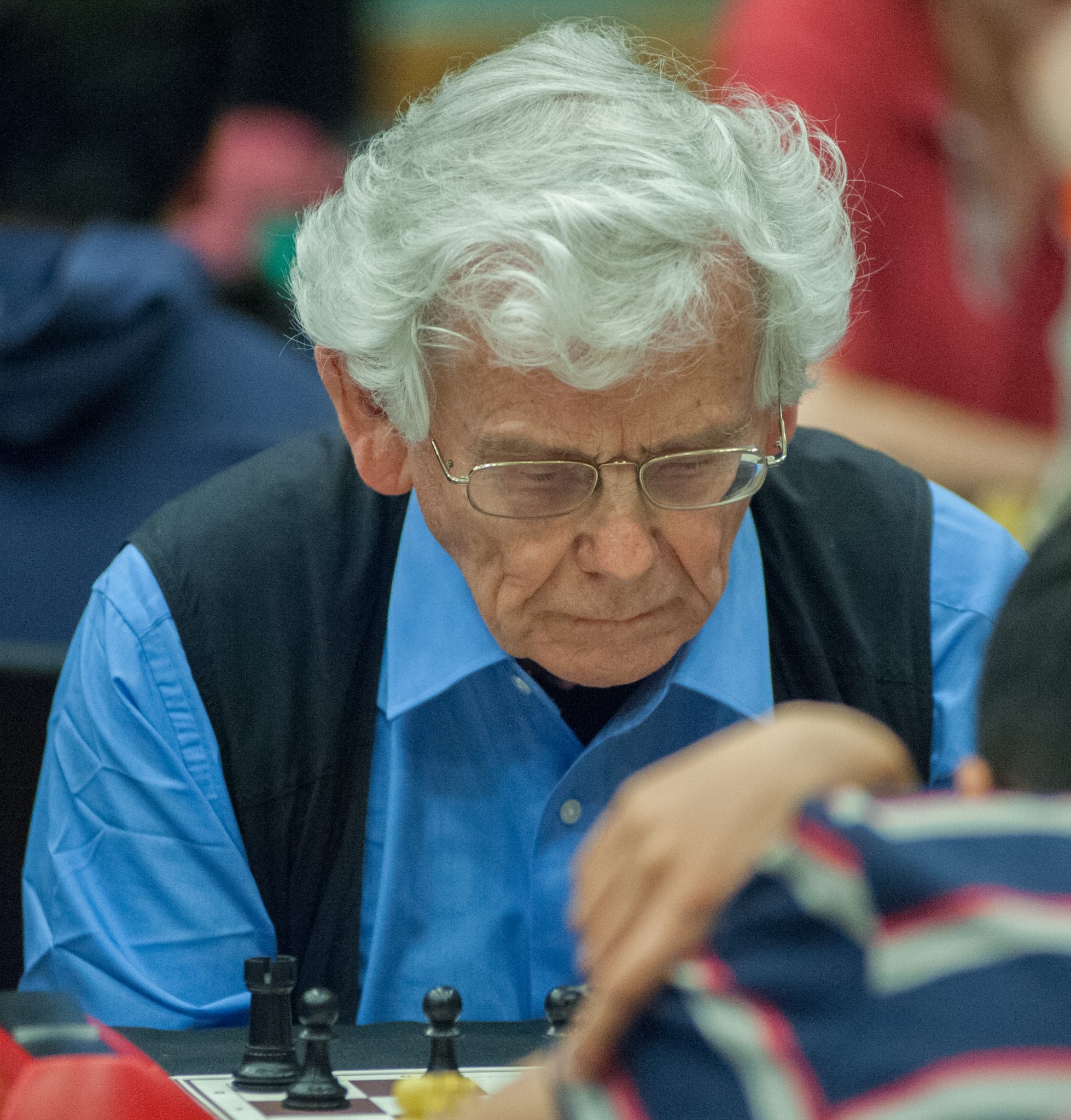 Julian played much of his chess for various teams, although he played in the British Championship on some occasions. He played for Insurance, Pimlico and Cavendish Clubs – the latter in the London League for many years. He was also a member of Barbican Youth (!) in the 4NCL. He played for England in many of the European and World Senior Team Chess Championships, starting with our first venture into such events in Dresden in 2002, and represented us this year in Prague in the World STCC in March. He scored 2/6 on board 1 for the 2nd 65+ team, gaining 1 rating point. It is perhaps surprising that ChessBase has only 210 of his games, none earlier than the 1960s.
In all the many years I knew him I don't remember his raising his voice in anger. He had an acute and dry sense of humour. He received the ECF President's Award for Services to Chess in 2015, alongside Ray Edwards and Keith Richardson. They were all founder members of the ECF (BCF) Book of the Year Committee, and were trustees of the Permanent Invested Fund. It is only recently that FIDE has introduced its own Book of the Year and that is restricted to chess educational material. The ECF award is recognised internationally as the equivalent of a Chess Oscar.
Outside chess he was known best as first-ever ombudsman in insurance and later pensions. His second wife, Baroness Hale of Richmond, was President of the Supreme Court of the UK 2017-2020 and is a member of the House of Lords. Julian said his main job was accompanying his wife to official functions!
Tom Farrand, his son, is also a strong chess player, rated 2154, but registered for Jersey. I had the ambition that they would both play in the WSTCC, but now sadly that will never be. Our condolences to the family.
— Stewart Reuben
Photograph – Prof. Julian T Farrand at the King's Place Rapidplay, 2013, courtesy of John Upham Photography