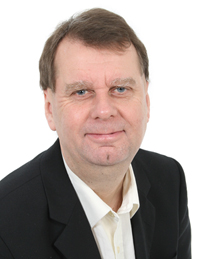 The ECF is pleased to announce the appointment of Chris Fegan as the new Director of Women's Chess. Chris has over 40 years' experience playing and organising chess. In particular, he is the Chief Operating Officer of Chess in Schools and Communities.
Commenting on Chris's appointment, ECF CEO Mike Truran said that he was "delighted to secure a person of Chris's experience and calibre to take responsibility for one of the major areas of priority for the ECF".
Chris said that he was looking forward to working with both women, and also men, of all ages in developing and supporting women's chess. "With the imbalance between the numbers of men and women playing chess, it is obvious that a key focus across the chess world is boosting the participation of women in chess at all levels. I am looking forward to the challenge of working with men and women across English chess to change the culture of the game in this country to make it more welcoming and inclusive for the many women who want to participate.