English Women's Championship/Hou Yifan in conversation with ECF President, Dominic Lawson/Cheap insurance for ECF members …
English Women's Championship
When – Friday October 9th – Sunday October 11th
Where – Coulsdon Chess Fellowship, 84-90 Chipstead Valley Road, Coulsdon, Surrey CR5 3BA
Format – 5-round FIDE-rated Swiss
Entry Fee – £10
Prizes – 1st: £500, 2nd: £300, 3rd: £100. Also – Best Performance Prizes: £100
Enter online here
An interesting event … The Prudential Series: Hou Yifan in conversation with Dominic Lawson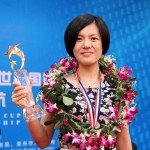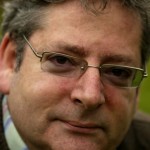 Monday, October 26, 2015 from 5:30pm to 6:45pm at China Exchange, 32A Gerrard Street, London W1D 6JA. Go to www.chinaexchange.uk to book a ticket. If you are an ECF member then check for an email from Monday onwards which contains a code which gives you a 20% discount on each ticket. If you don't receive the email then contact us by email and we can give you the necessary information.
Hou Yifan is a Chinese chess Grandmaster and the youngest female to ever qualify for this title. She is a former two time Women's World Chess Champion, having won this title for the first time when she was only 16 years old. Hou Yifan will be interviewed by Dominic Lawson, one of Britain's leading opinion-formers. Email us a question and Dominic may use it in the interview.  Dominic was elected President of the English Chess Federation in 2014. He writes a monthly chess column for Standpoint magazine and is the author of the acclaimed book 'The Inner Game', about the world chess championship. He has presented three series of Across the Board for the BBC—a programme in which he interviews chess-masters while simultaneously playing them. He interviewed and played against Hou Yifan in the first series, in 2013. She won.
China Exchange provides a forum for the ideas and events which touch the lives of people in Britain and China today. We have transformed our stunning space in the restored premises of London's former central Telephone Exchange, in the heart of London's West End, into a centre for exhibitions, performances, lectures and events of all kinds.
Cheaper rates for insurance as an ECF member …
The English Chess Federation has negotiated with HMCA to offer discounted rates for medical plans, dental plan, hospital cash plans, personal accident plan, travel plan, life cover, income protection and vehicle breakdown products.
Are you paying too much for your present private medical plan? Why not take a look at the HMCA plans and compare the benefits and subscriptions offered? You may transfer to HMCA at any age and without a medical examination; there will be no break in protection and there is a 30 day money-back guarantee.
HMCA only offer medical plans to membership groups and can offer up to a 40% discount off the underwriter's standard rates. This is a comprehensive plan which provides generous cash benefits for surgery and other charges
Who are HMCA?
HMCA has specialised in providing benefits and services to associations and professional groups since the 1970s. HMCA is authorised and regulated by the Financial Conduct Authority.
For further information and quotations contact HMCA by telephone on 01423 799949 or visit the exclusive HMCA English Chess Federation website here – https://www.hmca.co.uk/ecf