The English Chess Federation is delighted to announce details of another brand new event – the Teesside International Women's Invitational Chess Championship, supported by the English Chess Federation. The event runs from Thursday 20th – Friday 21st June 2019 at The Links Primary School, Teesside. The players are Agnieszka Milewska (Poland); Jo Hutchinson (England); Raphaele Schmitz-Hastings (France); Gulbahor Hamdamova (Uzbekistan); Rayelynn Posadas (Philippines). The format for Day One is an all-play-all tournament with 25 minutes on the clock. On Day Two, the chess players will work with groups of children at The Links Primary School, acting as mentors, tutors and role models.
This event has many aims, including the creation of a new international tournament; impacting on the school children and community of Teesside; raising the profile of women's chess and providing the children with role models; celebrating the contribution of overseas women to English chess. The players in this brand new Teesside International Women's Invitation Chess Championship will be playing for the Vera Menchik Memorial Trophy.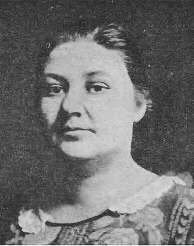 Vera Menchik, born in Moscow in 1906, moved to England in 1921. She became the first Women's World Chess Champion in 1927 and went on to successfully defend her title six times. Menchik was still the reigning champion when, very unfortunately, she was killed during the war when a V1 rocket hit her London home. She was just 38 years old. Despite her short life, Vera Menchik became a role model and inspiration for female chess players everywhere, with her regular appearances at the famous Hastings tournament having a particular impact on chess in England. The trophy for the Women's Chess Olympiad is called the Vera Menchik Cup, and she had a further honour bestowed upon her when she was inducted to the World Chess Hall of Fame in 2011.
Chris Fegan, ECF Director of Women's Chess says —
'This is a fantastic new initiative which I am delighted to support, and it highlights decades of contributions made by overseas women to English chess, as well as keeping alive the spirt of Vera Menchik. The event is a good example of the 'out of the box' thinking that is needed in English chess to move the game forward, and to try to stop the decline of the game seen in recent times.
English chess needs to reinvent and reinvigorate itself to make it attractive to new players, both in social and competitive arenas, and we need to do more and more to encourage women of all ages to play. It is vital that we promote chess as a game for women, and to help do so we need to move away from the old-style, outdated and outmoded image of chess as something played by middle-aged men in upstairs back rooms of back-street pubs'