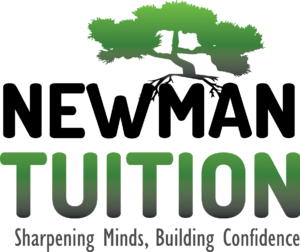 Sharpening Minds, Building Confidence
Newman Tuition is an award-winning network of qualified tutors, recommended by The Good Schools Guide. We offer a bespoke tutoring service across all age-ranges and subjects, including school entrance examinations, SATs, GCSEs, A-Levels and adult education.
Newman Tuition was established in 2014 by Zac Newman, a teacher, mindfulness coach & public speaker. Our team is committed to improving the confidence and self-esteem of our students, as well as delivering excellent academic results. It is our belief that while attaining top grades is important in today's highly competitive world, tutoring should be about much more than that. We place a high value on building the confidence and self-esteem of our students, and on promoting inquisitive and independent thinking across all areas of life.
Our tutors are highly qualified, experienced, and engaging. They are experts in their subjects, passionate about education and outstanding teachers. All tutors have passed an Enhanced DBS check. We are so confident in our tutors that we offer a risk-free first lesson. If (in the unlikely case) you are not satisfied with your first lesson, there is no charge.
We are recommended by The Good Schools Guide. You can view The Good Schools Guide's write up here
You can read reviews and testimonials from students and parents on our website and on Facebook. Newman Tuition is a Corporate Member of The Tutors' Association.
If you like what you've read, contact the Membership Director, Rob Willmoth, to inform him of your interest – director.membership@englishchess.org.uk