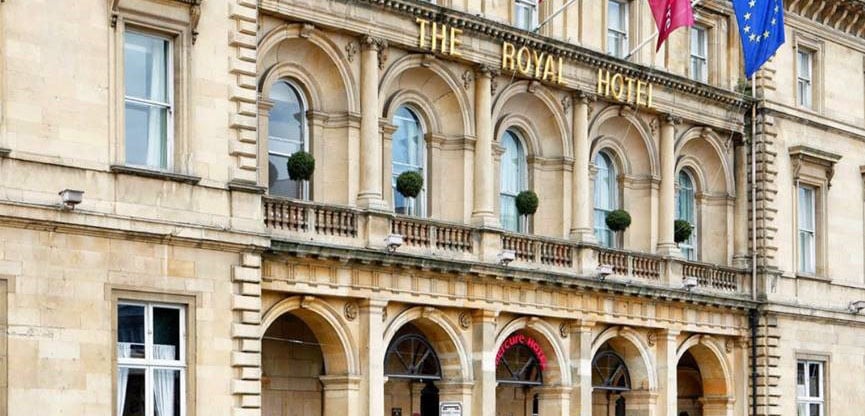 Previous years – 2016 | 2017 | 2018
Director of Women's Chess Chris Fegan reports –
The 2019 English Women's Chess Festival took place in Hull over the weekend of Friday August 30 to Sunday 1 September. The Festival itself included coaching and talks by British Women's Champion Jovanka Houska, a talk by Sean Marsh on the Friday including a reception, a rolling simultaneous display by IM Richard Palliser for local players on the Saturday afternoon, coaching for local girls on the Saturday and Sunday afternoons and a free barbecue reception on the Saturday evening.
All participants in the festival and also the championship were given a free copy of the August 2019 CHESS Magazine courtesy of Chess & Bridge. The Championship itself was the biggest and best to date with 34 players and a record prize fund of £3000 with special and new trophies for the English Women's Senior Champion and also age related trophies.
Photographs can be found here — https://cscteesside.blogspot.com/2019/09/2019-english-womens-championship-1.html | https://cscteesside.blogspot.com/2019/09/2019-english-womens-championship-2.html | https://cscteesside.blogspot.com/2019/09/2019-english-womens-championship-3.html
The whole event was a partnership between the ECF, Hull & District Chess Association and Hull Council and I would also like to express my gratitude for the support for the age related trophies from Women's Enterprise in the Humber and it is fantastic news and possibly a first for English chess to have an ECF Women's event supported by the local women's business community.
The English Women's Championship itself was a tremendous tournament with several senior women England Internationals and top class young women at all age levels. The tournament itself ended with an incredible last round in which the final game lasted an amazing 154 moves and resulted in a win for WGM Katarzyna Toma which enabled her to share the Championship with Louise Head.
A full ranking list of the final standings are available at
http://chess-results.com/tnr467011.aspx?lan=1&art=4&flag=30
The next big event in English female chess is the English Girls Championships to be held at Blenheim Palace,Woodstock,Oxfordshire over the weekend of 19/20 October 2019 and entries can be made here
I am also very excited about the London Chess Conference 2019 to be held in December in London and which is on the subject of Chess and Female Empowerment and which is being supported by the ECF, FIDE, ECU and CSC. This is as far as I know the first ever Conference held in partnership between the ECF and both FIDE and the ECU.
I would encourage all female ECF members to put this Conference in their diaries and to try and attend.
When – 30th August to 1st September 2019
Where – The Royal Hull Hotel Elizabethan Suite, 170 Ferensway, Hull HU1 3UF
Format – 5-round FIDE-rated Swiss
Rounds – Round One: Friday 19.00-23.00 | Round Two: Saturday 10.00-14.00 | Round Three: Saturday 15.00-19.00 | Round Four: Sunday 10.00-14.00 | Round Five: Sunday 15.00-19.00
Time limit – Game/90 + 30 seconds per move
Entry Fee – £10
Place Prizes – 1st £1200; 2nd £650; 3rd £350
Three Best Performance Prizes – (2001+, 1801-2000, < 1801) – £100 each
Additional Prizes – Best Under 20, Under 16, Under 12 Player, Best First Time Entrant – £100
Qualifying date for age related prizes is 1/1/2019
Total Prize Fund – £3000
The winner will also qualify for a place in the England women's team in the 2020 Olympiad. In the event of a tie for 1st place, the prize money will be shared, and the player in the tie with the highest rating in the June 2020 FIDE-rating list will be selected.
List of entries as at Fri 30 Aug 2019.
Championship
34 entries
Name
Club
Fedn
FIDE
ECF
TR
Toma, Katarzyna
WGM
Wood Green
ENG
2229
230
2229
Longson, Sarah N
WFM
none
ENG
2095
195
2095
Head, Louise
WFM
Crowthorne
ENG
2092
200
2092
Bhatia, Kanwal K
WFM
Barbican 4NCL
ENG
2044
196
2044
Varney, Zoe
4NCL Oxfordshire
ENG
1975
174
1975
Jaufarally, Nadia
none
ENG
1934
185
1934
Posadas, Rayelynn
The Buffs
ENG
158
1885
Zhu, Yaoyao
none
ENG
1842
165
1842
Hutchinson, Joanne
Scunthorpe
ENG
147
1802
Gamal, Alaa
Basildon
ENG
1762
162
1762
Headlong, Fenella
Check Inn
ENG
1761
141
1761
Sheikh, Anum
WCM
none
ENG
1693
164
1693
Milewska, Agnieszka
Ealing
ENG
1660
146
1660
Maladkar, Lavanya
West Notts
ENG
1647
163
1647
Denning, Julie L
Horsham
ENG
1629
126
1629
Kumaar, Sai Chinmayee N
Bradford
ENG
123
1622
Sengenberger, Sara
Cowley
ENG
116
1570
Maladkar, Ritika
West Notts
ENG
1561
144
1561
Bridgeman, Niamh
Morecambe
ENG
1511
144
1511
Headlong, Georgia
Check Inn
ENG
1482
134
1482
Boztas, Lana
Coulsdon
ENG
1475
115
1475
Ball, Katie C
St Albans
ENG
103
1472
Arora, Tashika
Oxford
ENG
1447
132
1447
Roy, Anika R
none
ENG
1380
133
1380
Jayawarna, Tarini
Heywood
ENG
1337
125
1337
Chaban, Roxolana
none
ENG
1281
117
1281
Pettit, Felicity OL
Guildford
ENG
1233
107
1233
Cakova, Monika
none
ENG
60
1150
Mackenzie, Kira
Leeds Uni
ENG
59
1142
Jayawarna, Thisumi
Tameside Juniors
ENG
1125
110
1125
Brossier, Nadege
none
ENG
Janaki Deepakumar, Sai Joyshri
none
ENG
Jaufarally, Zahra
none
ENG
Kolpashnikova, Kamila
none
ENG
Total entries 34.
Terms and conditions
The submission of an entry form and payment of the entry fee denotes acceptance that the English Chess Federation's decision is final in all matters.
The English Chess Federation reserves the right to refuse any entry without explanation.
No player may win more than one place prize or best performance prize. All place prize money will be shared equally between tied players.
The best performance prizes will be awarded to the player with the best performance relative to rating (W-We) unless otherwise stated. Unrated players will have their ECF grading converted to Elo for calculation of rating prizes. Ungraded or unrated players may not win a best performance prize.
The additional prize will be awarded in addition to any other prizes that a player might win.
Prizes will be transferred by direct bank transfer in the week following the end of the event.
All players must be Gold members of the ECF.
All players must appear on the FIDE rating list as England. Players who do not appear on the rating list at the time of the tournament will be put on the FIDE rating list as England. Such players are only eligible to play in the tournament if they are either born in England, or resident in England.
Re-pairing will take place 30 minutes after the start of a round. Players will be defaulted 30 minutes after the scheduled start of a round.
The submission of an entry form and payment of the entry fee is acceptance of these terms and conditions.
All pairings will be made using FIDE Swiss pairing rules.
Booking Accommodation
Room rates at the Royal Hull Hotel are as follows —
£35.00 BB per person per night (based on two people sharing)
£47.00 BB per person per night (single occupancy)
£10.00 surcharge on double room for family room (per extra person)
Dinner £20.00 per head
Please call the Royal Hotel Hull on 01482 325087 and speak to reception to book your accommodation, and ensure you tell them you're taking part in the English Women's Chess Championship. The hotel email is conf758@britanniahotels.com