Dear Member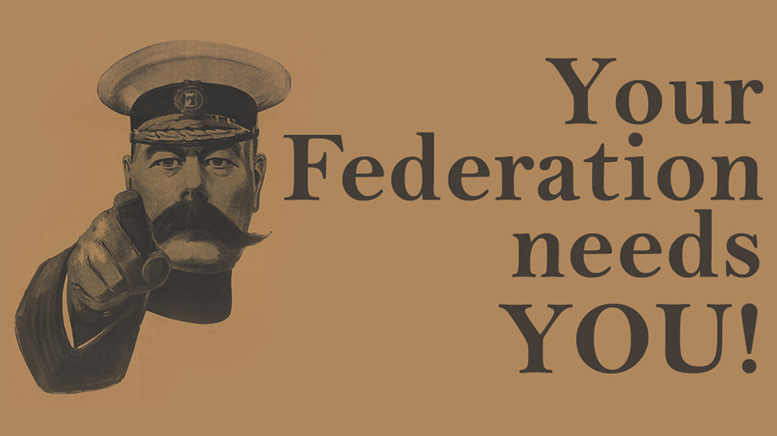 Welcome to the August newsletter. All members have received an email reminder on the issue of membership renewals for the 2020-21 season which are due from 1 September. With apologies to the late JFK, please carry on asking what your Federation does for you. But also ask what you can do for your Federation. Renewing at your current level of membership immediately and, if you are able, even going one level higher just for this season are ways that will greatly help the Federation and ensure the future of chess in England.
With no outside funding, the ECF needs a strong membership to function. We also need to know the level of income to plan and enable a return to across-the-board chess and the myriad events the ECF organise. So our message is clear – we need members to renew subscriptions as early as possible.
As we go to press around 1400 subscriptions have been taken out for the 2020/21 membership year. This is very encouraging, and we're very grateful to everyone who has renewed so far. That said, we are still about 10-15 percent down on the comparative period last year so Covid-19 is clearly having a negative effect on our finances.
We are committed to providing chess inititiatives. During lockdown, the ECF has enhanced its online events, resources and innovations (County matches, National 100 and North v South). Please see details of these and other initiatives here – https://englishchessonline.org.uk/
Chess & Bridge are offering generous discounts to ECF members, which allow you to recover the entire cost of whichever membership you choose. The offer runs until Sunday 13th September, and there are more details at
In addition to the above special offer members and supporters can:
Play competitively online in ECF club matches, internationals and major national events and get a national ECF online rating;
Enjoy ongoing discounts with leading chess suppliers;
Receive the monthly newsletter and annual yearbook;
Stay in touch with colleagues in the English chess community and be ready for the return of OTB chess with participation in a range of rated OTB events when these restart.
Junior members, even if renewing as junior members, also benefit from the full Chess & Bridge discounts. General information on ECF membership can be found here — https://www.englishchess.org.uk/ecf-membership-2020-21/ – as well as details about membership categories and how to renew.
We are proud of what The Federation has achieved over 116 years of service. Please help us ensure that this level of achievement can continue. The ECF appreciates your efforts. Stay safe
— Mark Rivlin
ECF Monthly Rating System
Nigel Towers reports — The new ECF monthly rating system is now in the final stages of testing with a group of graders and should be ready for go-live during the autumn. The system will replace the current grading database and website and will provide new monthly ratings in four digit format starting with a conversion of all members Clarke System Grade to the equivalent four digit Elo number. The new ECF OTB ratings will then be produced on a monthly basis using the Elo rating formula applied to players' results for the previous months. Further details can be found at https://www.englishchess.org.uk/monthly-grading-proposal/
My Sixty Memorable Zombies
Tim Wall on chess in a lockdown – click here
Monthly Interview
Mark Rivlin meets three players who are making a living out of chess coaching – click here
FIDE Online Olympiad
Director of International Chess Malcolm Pein reports — At rather short notice, FIDE has organised an online Olympiad. Most member countries will be participating and I am pleased to announce that England will be at full strength for the event. Although the ECF budgets have had to be trimmed due to the Covid-19 crisis, the team and coaching for the juniors has been funded by private donors to whom I made an appeal earlier this month. I am delighted to say the funding target was reached and applications to the Chess Trust and the John Robinson Youth Chess Trust for training the junior players were successful This means the team can compete without recourse to ECF funds. I want to thank the Trustees of the Chess Trust and JRYT and all those ECF members who contributed so generously and whose help in recent times has helped the team enjoy success the likes of which we have not had for 20 years.
The team formats have been changed from the usual four board matches. The Open and Women's teams will be merged and seedings determined on the basis of Gaprindashvili scores. These are based on the final standings of both the Open and Women's teams at the Olympiad held at Batumi, Georgia in 2018.
Seeded 13th, England are in the Pool B. England's matches will be played on 14, 15 and 16 August, with the timings depending on who qualifies for our pool in the preliminary rounds. If England finish in the top three of our pool, we will go forward to the elimination stage.
Each match is contested over six boards, two open boards, two women's boards and two junior boards. The England squad is as follows —
Open – Michael Adams, Luke McShane, Gawain Jones and David Howell
Women – Jovanka Houska, Harriet Hunt, Katarzyna Toma, Dagne Ciuksyte
Juniors – Akshaya Kalaiyalahan, Matthew Wadsworth, Jonah Willow, Nadia Jaufarally.
Harry Grieve and Anita Somton have agreed to stand by as reserves.
More details here – https://olymp.fide.com/
ECF Finance Council Meeting
Michael Farthing reports — The ECF Council, which elects the Board and agrees the general policies of the Federation, held its Finance Meeting on July 18 through Zoom and with a deliberately small agenda focussing on the budget and membership rates for 2020/21. As is our custom we started by remembering those players who have died since our last meeting, and in particular two of our own Council members, David Welch, who represented Merseyside and the Hastings Congress and whom many of you will remember as a lively and colourful arbiter, and Robert Richmond, who represented Nottinghamshire.
Despite some suggestions in recent months for a reduction in membership fees, the Board asked for them to be kept at last year's levels; a lot of the ECF expenses are fixed costs which are incurred whatever the level of over the board or online activity and there is a concern that some members may not renew. If you are among those thinking this way please reconsider! One day over the board chess will return and the ECF will need to be in a position to ensure it thrives when it does.
The budget for next year was proposed at a reduced level from that originally planned and the Board also asked for a special liberty of being able to vary the budget in the light of the present highly uncertain and volatile situation.
The fees, budget and special permission were all approved by Council by large majorities.
Online Overview – Nigel Towers writes
Club Events
Chess.com – https://www.chess.com/club/english-chess-federation-members
Lichess.org – https://lichess.org/team/english-chess-players
We continue to run 6 ECF club competitions per week – three on Chess.com and three on Lichess. These are a mix of Swiss and Arena format tournaments at rapid and blitz time controls and are all ECF online rated. The Friday Evening tournaments are 'Diamond' events, with a month's free upgrade to Chess.com Diamond status to the tournament winner. We are also looking at organising a Grand Prix system with a club leader board based on points accumulated over the competitions for a season. Online club membership is open to all ECF members or Supporters at the links above.
National Events
The group stages of the Online English Counties are now complete with Lincolnshire, Norfolk, Northumberland and Middlesex A qualifying for the Open Championship finals and full details of the various championship sections here – https://ecflms.org.uk/lms/node/60070/tables. Mark Murrell has also organised a National 100 competition for Regional U100 teams and an online rerun of the historic North v South matches of 1893 and 1894 [further details elsewhere in this newsletter]
Internationals
On the international front, the ECF Chess.com and Lichess club teams are competing in weekly events in the Nations League on Chess.com and the Nations Cup and World Team Battles on Lichess.
Chess.com Nations League
After a strong start with a win against Greece, we have settled into the lower half of the Group A/Division 1 table for the Nations league with the Eastern European teams leading the pack – https://www.chess.com/news/view/nations-league-results-and-standings-after-round-4
| | | | | | | | | | |
| --- | --- | --- | --- | --- | --- | --- | --- | --- | --- |
| | Name | Round 1 | Round 2 | Round 3 | Round 4 | Round 5 | Round 6 | Round 7 | Total |
| 1 | Romania | W3 | W4 | W7 | W5 | -6 | -8 | -2 | 4 |
| 2 | Poland | W8 | W6 | D3 | D4 | -7 | -5 | -1 | 3 |
| 3 | Kazakhstan | L1 | W8 | D2 | W6 | -4 | -7 | -5 | 2.5 |
| 4 | Argentina | W5 | L1 | W8 | D2 | -3 | -6 | -7 | 2.5 |
| 5 | United States | L4 | W7 | W6 | L1 | -8 | -2 | -3 | 2 |
| 6 | England | W7 | L2 | L5 | L3 | -1 | -4 | -8 | 1 |
| 7 | Greece | L6 | L5 | L1 | D8 | -2 | -3 | -4 | 0.5 |
| 8 | Brazil | L2 | L3 | L4 | D7 | -5 | -1 | -6 | 0.5 |
We regularly have teams of 20 or more taking part with all chess.com ECF members players eligible to join the matches and play for England. The matches consist of a Rapid (15|2) and a Blitz (3|2) Segment with each segment consisting of 2 games against the opposing board with colours reversed. The division has proved tough for us given the strength of the opposition and even though the England team has regularly included English GMs on the top boards.
Our final matches in Season 1 are against Argentina on the 9th August and Brazil on the 16th.
Do please let me know if you would be available to join the team so that I can keep track of our squad and make sure we have 20 players (and hopefully more), and please do join the ECF members clubs if you are not already a member which will enable you to join the International team matches.
League of Nations/ Nations Cup
We participate in the Nations Cup with blitz team battles held on Saturdays generally based on 10 teams with results based on the scores of the 8 leading players in each team. You can find the one of our recent team battles at the link here – https://lichess.org/tournament/gZDhx52l
World Team Battles
We also participate in the weekly World League events on lichess. Our last World league event was a bullet (1.5|0) team battle with 9 nations and 20 leaders at 2-45 pm on Saturday August 1st here – https://lichess.org/tournament/UeXl8p4J. We finished third in this one behind the Philippines and Spain with a fine performance from GM Keith Arkell on Board 1 and all members of the English Team.
England Women's Team
The England Women's Club is captained by Jovanka Houska and can be found here, including full details of upcoming events. The club continues to be very well subscribed and runs a regular schedule of events every week, with some major events being planned.
England Juniors
As noted by Alex Holowczak in the newsletter, an England Juniors team has been set up on Lichess, and runs weekly events on Thursday at 6.00pm with occasional matches against other countries. The club link and joining instructions are here – https://lichess.org/team/england-juniors
ECF Online Ratings
All club events and other ECF-registered events are ECF online rated at the relevant time control (Standard, Rapid or Blitz). The June online rating list is out now with results to end of May and will be followed shortly by the July list. The June list includes ratings for almost 3,000 ECF members or supporters based on results from club events and affiliated leagues or events including the 4NCL, West Midlands and Other leagues and events – https://englishchessonline.org.uk/monthly-ratings/. You can register an online league or event for online rating on the web site here – https://britchess.wufoo.com/forms/register-your-event-for-ecf-online-rating/
Membership
Our online clubs memberships continue to increase – current figures as below —
Chess.com ECF Open club – 3,519
Chess.com ECF Members – 937
Lichess English Players – 668
If you would like to receive weekly updates on upcoming ECF online events and results from the previous week please subscribe to our weekly online email here – https://britchess.wufoo.com/forms/ecf-online-mailing-list/
National 100 Launch
Mark Murrell reports — The National 100 is a four-region slow play national mini-league for U100 players played across the three middle Saturdays in August at 6:30pm, running alongside the Open and U150 County Championships. The structure allows players to sign up to their region up to the last of the three matches (22nd August), though before the 8th would help me decide how many boards the three matches should be played over. Counties have not entered per se; it's down to individuals (and perhaps those who fell out of the current competition) to sign up and we will find them a team – https://www.englishchess.org.uk/the-national-100-launches/
North v South
Mark Murrell and Anthony Fulton on a revival of the national divide chess match – Anthony Fulton sets the scene here [https://www.englishchess.org.uk/online-north-v-south-challenge-2020/] and Mark Murrell has the details here
Online County Championships update
https://www.englishchess.org.uk/online-counties-championships-update-as-group-stage-draws-to-a-close/
Online Schools Blitz Championship
Rob Willmoth reports — For the last few years I have been taking my school teams to the English Primary Schools Chess Association (EPSCA) National Under 9/11 school team events. These are most enjoyable weekends for the children and coaches. There is a great standard of school team chess and a terrific atmosphere generated by the event and the normal surrounding attractions. This results in great team spirit for all the children who have a lot of fun playing chess and then going to the beach afterwards.
With a great void in the yearly chess calendar because if Covid-19, Mark Josse and I decided to run an online schools team event on Lichess on Sat 27 June. The event was for school teams of five players aged under 11 and divided into two sections. The sections were Premier for more experienced school teams and Championship for less experienced school teams. The children played 5 games against other schools lasting around 5 hours. The time control was 10 mins each and 5 second increments.
We had a couple of innovations for this event. Chess coaches are in a very difficult position financially at present as are many others. There will be virtually zero school chess in September due to Covid-19 despite the schools returning. Putting this all together we decided to give any coach who put in a team a share of the entry fee. This gave every coach who entered some much needed cash just for putting their team into the event.
We also wanted to attempt to create the atmosphere of normal OTB events. Each team had a dedicated team manager who was responsible for setting up Zoom links for their team for the duration of the event. The children within each school could see and speak to each other during the event. The feedback we had after the event for this alone was fantastic. Many commented it was great to see their children being able to see, speak and have fun with their school friends.
We had a large entry with 61 teams for this event. Results here – http://chess-results.com/tnr529261.aspx?lan=1 and here – http://chess-results.com/tnr529191.aspx?lan=1
Book Review
Last month we missed out the link to Gary Lane's book review. This month Gary has added a review of Daniel King's book on the remarkable life of Sultan Khan, a fascinating new book on IM Stuart Rachels and reviews from last month that were cruelly denied by your editor. Read more here – https://chess.business/blog/
Problem Corner
Christopher Jones provides another brain teaser here
Upstairs Downstairs
The July 2020 grades have been issued – https://www.englishchess.org.uk/july-2020-grades-are-out/
Arbiter news
Congratulations to ECF Director of Junior Chess Alex Holowczak, who has been announced as Chief Arbiter for the Olympiad, with Shohreh Bayat also on the ticket. More here – https://www.englishchess.org.uk/and-the-fide-online-olympiads-chief-arbiter-is/
Tweet of the Month
IM Lorin D'Costa showing his limerick-writing skills from 2018 …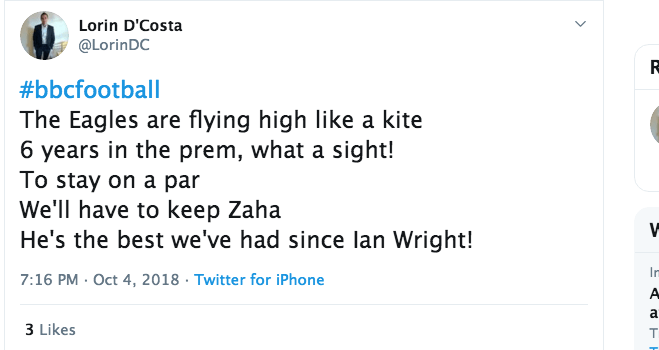 Another 4NCL online season!
4NCL and Junior 4NCL Online League Season 2 are fast approaching, so register your keyboard warriors asap – http://www.4ncl.co.uk/. Also 4NCL Online Congress and 4NCL Autumn Congress dates announced – http://www.4ncl.co.uk/
Risk assessment and social distancing
Director of Home Chess Adrian Elwin writes — The ECF have published a new section in the Tournament Rules to cover the mechanics of playing chess in clubs and tournaments under Socially Distanced conditions. These can be found here. To read more about social distancing guidelines – https://www.gov.uk/government/publications/staying-alert-and-safe-social-distancing/staying-alert-and-safe-social-distancing-after-4-july
From 25 July, HM Government announced that sports facilities and venues, including indoor gyms, fitness and dance studios, indoor swimming pools and indoor water parks, can open. Further to this easing of restrictions, it was also announced that from the 1st August (subject to the rates of transmission at the time):
1) bowling alleys, skating rinks and casinos can open;
2) conference and exhibition centres will be able to reopen in order to enable pilots for business events to take place;
3) small wedding receptions' sit-down meals for no more than 30 people' can take place, subject to COVID-19 Secure guidance.
However, in response to warning signs that the virus may be growing again, further guidance was issued on 31 July, full details of which are here – https://www.gov.uk/guidance/31-july-announcement – but include –
1) Restrictions to social contact in Greater Manchester, East Lancashire, parts of West Yorkshire
2) Extending the list of areas where face coverings are mandatory from 8 August
3) Delaying the changes that had been proposed in the roadmap for 1 August until at least 15 August
This means remaining leisure settings, such as bowling, skating rinks and casinos, will remain closed; indoor performances will not be permitted; restrictions will remain on the highest risk close contact services, such as treatments on the face including eyebrow threading or make-up application.
Whilst this further guidance is not necessarily applicable to all the types of premises that chess clubs use, the advice gives a good idea of what is generally expected. Compliance with the guidance is likely to be onerous, and as before the ECF advises all chess clubs that are considering re-opening to read the advice carefully and consider whether they are in a position to comply with it. Ability to comply with the guidance may (or may not) have a significant effect on clubs' ability to start up again depending the nature of the premises they use. If clubs are thinking about re-opening, the ECF once again strongly recommends that they should first do a risk assessment [linked above]. Going through this document methodically should highlight the various things that need to be considered in preparation for re-opening when the time is right.
In summary, the ECF's opinion continues to be that the issue remains less when chess clubs can re-open and more when and in what way the premises they use can re-open, and whether, given the nature of their premises, chess clubs consider that they are able to comply with HM Government's guidance if they are minded to re-open. Given the nature of the HM Government guidance, and because each club's circumstance is different, the ECF is unable to provide general advice, and each club needs to make its own decision in the light of the information above. As we said in our earlier communication of 3 July, in these uncertain and rapidplay-changing times clubs need to keep a close eye on further HM Government announcements and also liaise closely with their venues.
PRO University Chess League
Michael Green and Dylan Mize from Chess Lifestyle report — The second season of the PRO University Chess League is approaching, and we have a lot of new and exciting changes this season, reflected on our website at prounichessleague.co.uk. Among these changes are —
– An increase in the number of teams from 16 to 32
– Sponsorship from GingerGM
– Online Group-stages
– We are both ECF Level 1 arbiters
We have produced a promotion video here – https://www.youtube.com/watch?v=nNNd4V7UgHc. The first fixture will be in October. Please contact thechesslifestyle@gmail.com for further details.
European Chess Club Cup postponement
European Chess Union Secretary General Theodoros Tsorbatzoglou reports — Due to the travel bans and border restrictions currently in effect for several European Countries/ECU members, the European Chess Club Cup, scheduled for 5 to 13 October 2020 in Mayrhofer, Austria is postponed. The European Club Cup is a large event involving about 80 clubs in two sections and involving 500 participants. If the situation improves the Club Cup may be conducted later in 2020.
Five Counties Online League
Starting Tuesday 1 September and matches every second week, 45 minute, 15 sec increment, classic ECF graded matches – https://ecflms.org.uk/lms/node/60543/home. Our main aim is to run the third division for juniors in a Swiss format, 6pm start. Unlimited teams, maybe two Swiss divisions. We are reaching out to all junior teams in London and surrounding areas. Players will require ECF supporter membership minimum. Contact Daniel Knight Email: meritcleaning@hotmail.com
Glorney Gilbert International
England did well this year winning the Glorney, Robinson and Stokes Cups. Netherlands won the Gilbert Cup. More here – https://www.glorneycupchess.org/
Farewell and thanks to Dr John Swain
A fitting tribute to an ECF stalwart is below. We wish John well in his retirement from ECFs-related administration. More here – https://www.englishchess.org.uk/dr-john-swain-ecf/
Adrian Elwin International Arbiter title
Alan Atkinson, ECF Manager of Arbiters reports — The 2nd FIDE Council meeting for 2020 recently approved the granting of the International Arbiter title to Adrian Elwin, the ECF's Director for Home Chess. Warm congratulations are extended to him.
Fundraising friendly
Andrew Zigmond, Chairman, Harrogate Chess Club writes — An online charity match between Harrogate Archbishops and Kenilworth Chess Club has raised over £350 for Harrogate Community Trust Fund. Mick Stokes (Archbishops) and Mark Page (Kenilworth) came to know each other from representing England at Over 65 level. The match was played on Lichess with each pair of opponents playing two games each and Harrogate Archbishops emerging as winners by the narrowest possible margin 10 1/2-9 1/2. Both teams featured junior players with fifteen-year-old Mate Ther on top board for Archbishops. The fund for the link is open until the end of October and can be found on http://uk.virginmoneygiving.com/MichaelStokes20
Hybrid chess
The ECF would be pleased to hear of hybrid chess initiatives so please contact office@englishchess.org.uk with your experiences as an organiser or participant – https://www.ecforum.org.uk/viewtopic.php?f=25&t=10922&sid=5460d5235eed972e1862b7c210077816
CHESS Magazine taster – here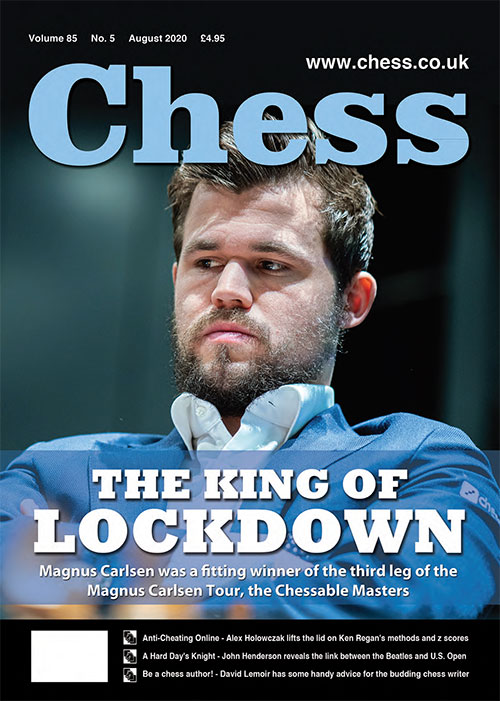 To subscribe, or to purchase the whole thing, click here
Obituaries
Julian Farrand – https://www.englishchess.org.uk/julian-t-farrand-rip/. More here – www.ecforum.org.uk/viewtopic.php?f=46&t=10928
Winston Williams – https://www.englishchess.org.uk/an-appreciation-of-winston-williams-1958-2020/
Kevin Hawkins – https://www.ecforum.org.uk/viewtopic.php?f=46&t=10934
Andrew Jonathan Whiteley – https://www.ecforum.org.uk/viewtopic.php?f=46&t=6697
Hugh Price – https://www.ecforum.org.uk/viewtopic.php?f=46&t=10911
Bernard Sharples – https://www.ecforum.org.uk/viewtopic.php?f=46&t=10920
Bill Pinder – https://www.ecforum.org.uk/viewtopic.php?f=46&t=10947
David Greensmith – http://sheffieldchess.btck.co.uk/
Neville Hawkins – https://www.ecforum.org.uk/viewtopic.php?f=46&t=10927