From the excellent books on the shortlist, two stood out – Nigel Short's WINNING and Voronkov's Masterpieces and Dramas. The latter is winner of the Book of the Year 2021. However, Short's book is so good that it merits a mention in the award.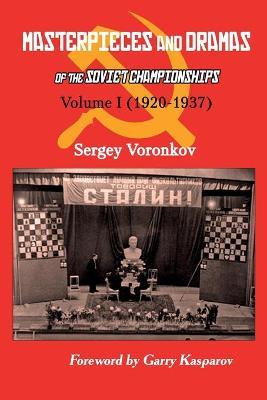 Masterpieces and Dramas
Sergey Voronkov
Elk and Ruby pp 534 hardback £35.95
The full title, Soviet Championships Volume 1 (1920 – 1937), is the story of the first ten Soviet Championships. Potential readers might be discouraged by the apparently obscure subject, but they should not be! The book reads like a novel describing how the championships were organised and played in the appalling conditions of postrevolutionary Russia is an extraordinary story of keeping chess alive against very considerable odds.
Voronkov states that 'he is interested in the people' and his approach is 'closer to a documentary movie than a dry chronicler of events'. Thus the focus is on individual stories and twists of fate of the many characterful players such as Alekhine's and Bogolubov's exclusion from Russia, which vividly contrasts with Botvinnik's early years. Many contemporary cartoons, photographs, press reports and gossip make you feel that you are there when reading the book.
The chess is very good too. Gary Kasparov in his foreword praises 'the great game selection … showing chess in the context of time'. Voronkov also has a great eye for the dramatic moments in the tournaments, positions of chess interest and historically valuable games.
A most remarkable, absorbing and entertaining chess history which fully lives up to its title, Masterpieces and Dramas, on and off the board. A worthy winner of Book of the Year 2021 over strong competition.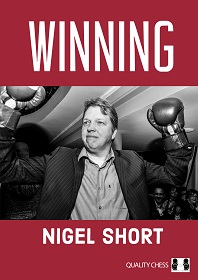 WINNING
Nigel Short
Quality Chess pp 413 hardback £29.50
The title WINNING might suggest that this was a collection of Nigel's best games. But WINNING refers to eight tournaments that he won over 30 years and includes all the games he played in them covering good, practical, defensive and survival games that are required to win a tournament. A unique approach which well matches Short's annotating style and personality. The result is an outstanding first book.
— Ray Edwards, Jovanka Houska, Sean Marsh – 8th October 2021