- from David Openshaw, ECF International Director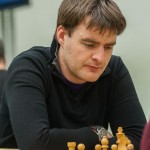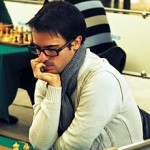 Today (10/12/14) sees the first game of the Brambles Administration Challenge match between Gawain Jones and Romain Édouard (France), two young Grandmasters who are both in the World's Top 100.
This is an ECF initiative to give our younger players some additional experience against strong opposition and some experience of match play.
The match will be played over six games. The first five will be played in the auditorium at the London Classic at Olympia and the final game on Monday 15th December will be played alongside the Brambles Administration Hampstead International Under 2200, Heathside School, Hampstead.
My thanks to Stewart Reuben for arranging the sponsorship, Malcolm Pein and the London Classic and Adam Raoof for hosting the event.
We are also in the process of arranging a similar match for David Howell …